Version: v0.15
Email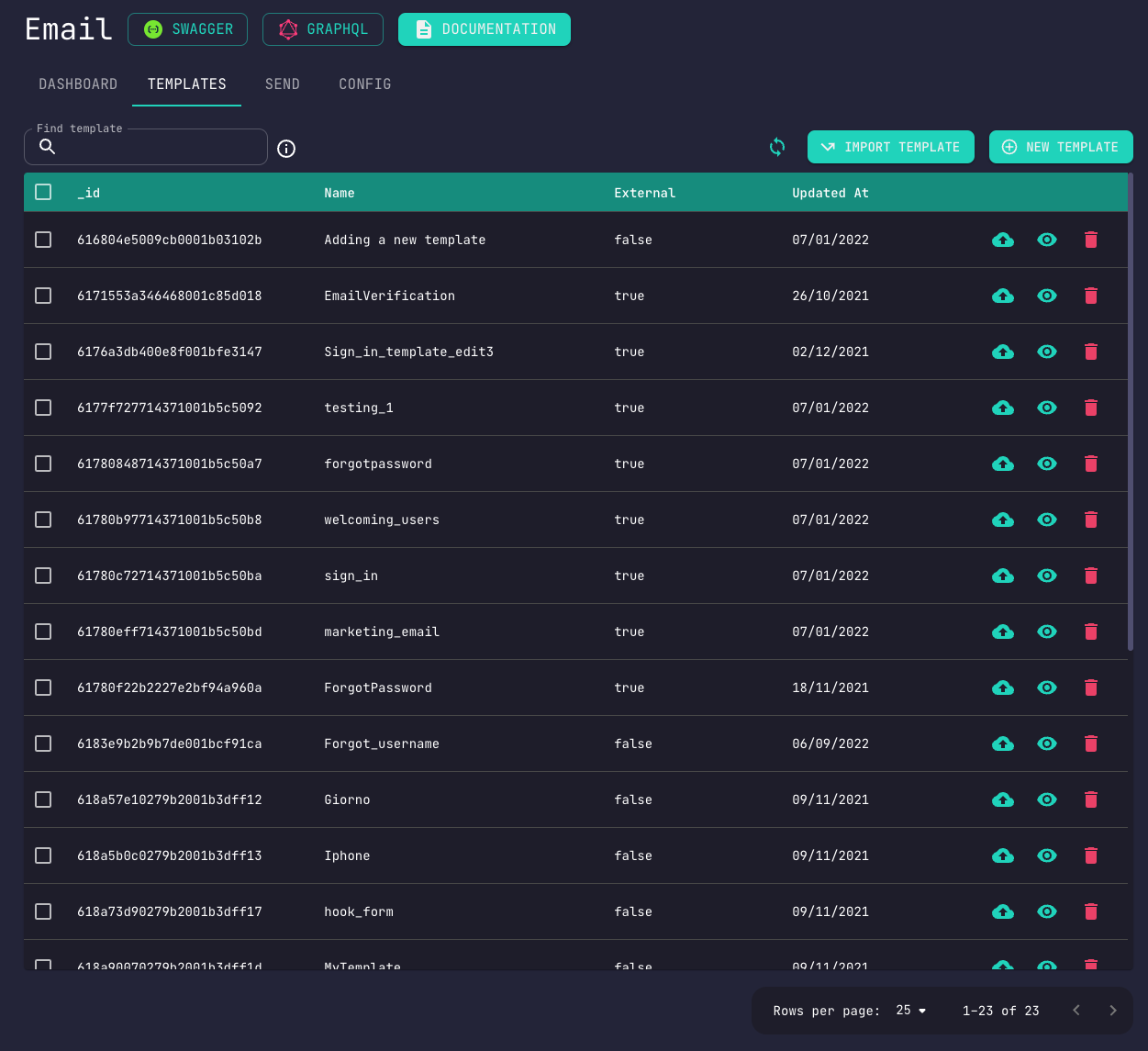 Most web applications typically require a way to send e-mails to users.
The Email module serves this very purpose.
Features​
Sending emails
Creating your own email templates
Uploading your email templates to your email provider account
Synchronizing remotely created email templates from email provider to local database
Email variables
Supported Providers​
Mailgun
Sendgrid
Mandrill
Smtp
Dependencies​
This module has no dependencies.
Minimum Configuration​
This module is disabled by default.
It requires provider configuration.
See Configuration.
Environmental Variables​
| Name | Required | Description | Example |
| --- | --- | --- | --- |
| CONDUIT_SERVER | True | Conduit Core's address and port | 0.0.0.0:55152 |
| SERVICE_URL | False | This should be where this service listens on. If behind a LB it should point to the LB's IP/DNS | 0.0.0.0:56154 |
| GRPC_PORT | False | Port to be used by the gRPC server | 56154 |
| GRCP_KEY | False | Specifying a secret enables gRPC signed request protection | someRandomSecret |