Version: v0.14
Storage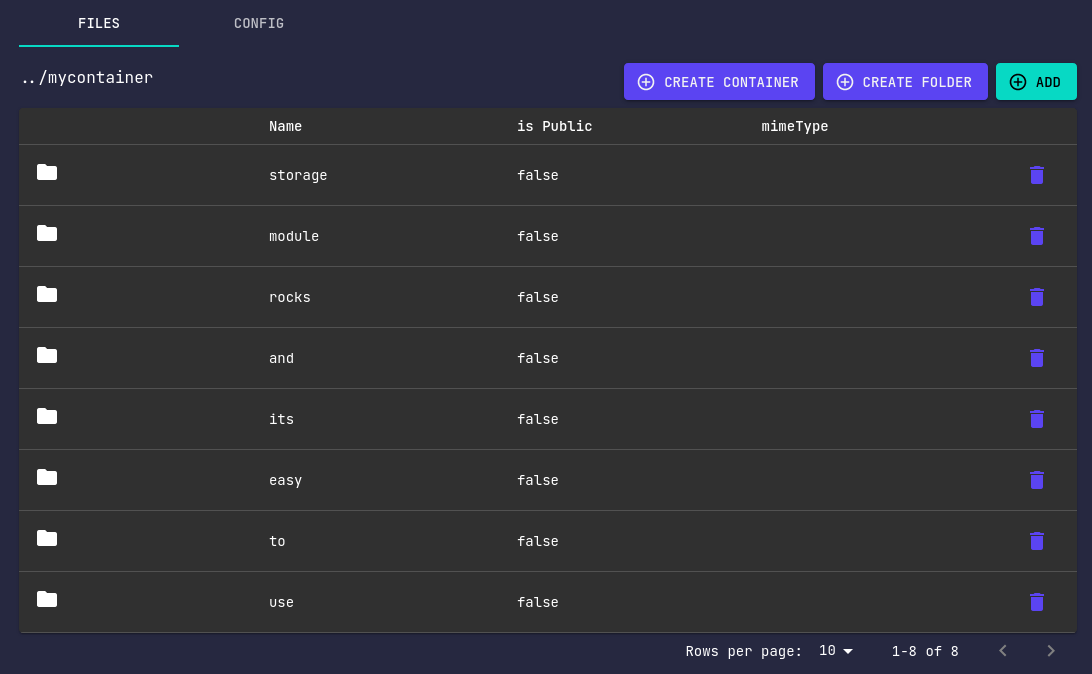 This module provides persistent storage and facilitates the creation of hierarchical data structures.
Documents may have complex structures and subcollections and can be stored locally or on a cloud provider.
Features​
Local storage
Microsoft Azure
Google Cloud
AWS S3
Alibaba Cloud (Aliyun)
Dependencies​
This module has no dependencies.
Minimum Configuration​
This module is disabled by default as it requires specifying a storage provider.
See Configuration.
Environmental Variables​
| Name | Required | Description | Example |
| --- | --- | --- | --- |
| CONDUIT_SERVER | True | Conduit Core's address and port | 0.0.0.0:55152 |
| SERVICE_IP | True | Address and port to listen to for this module | 0.0.0.0:56154 |
| REGISTER_NAME | False | Name-based network registration (containers) | False |